A Word from our President and CEO - Ron Mintle
Yellow Pages, Industry News, Technology and Information

---------------------------------------------------------------------------------------------------------------------------------------------------------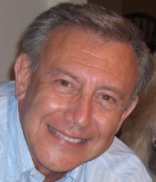 Virtual Green, Meets Virtual Yellow
A New Wave of Technology Embraces Paperless and Eco-Friendly Publishing


Whether you publish a printed book, newspaper, magazine or sheet music, you are probably experiencing a flood of new paperless publishing concepts that meet a growing trend of 'eco-friendly' supporters. If you attended our exciting trade industry association shows this year in Texas for ADP and in Las Vegas for YPA, then you were exposed to important new statistics reflecting growth within digital publishing formats and platforms, combined with social media sharing.

These statistics showed that the economy has hurt everyone, but publishers with a variety of electronic products to sell have weathered the storm a lot better.

Certainly e-books, reports, journals and e-zines have been around awhile, along with the world wide web of hosted digital content. But the new thrust and push for paperless publishing seems to be more about lifestyle mobility than it seems to be driven by conservation or hazmat waste issues.

Nevertheless, you CAN apparently hit two birds with one stone! With the mobile phone/device industry taking leaps and bounds in hardware innovation, business apps, connectivity and share features, MOBILE is driving the paperless publishing demand more than any other element.

Looking at world facts and statistics we are all growing more accustomed to getting information on-demand using a mobile device rather from just a PC or a printed format resource.
Although we feel quite confident PAPER and printed media will never go away, the advantages of digital distribution and digital publishing are helping each of our companies grow in both reach and frequency of the use of our products, while saving tremendous revenue typically spent on printing and manual distribution.
Yellow Magic, forcasting these trends, has added a few more mobile directory publishing tools, plat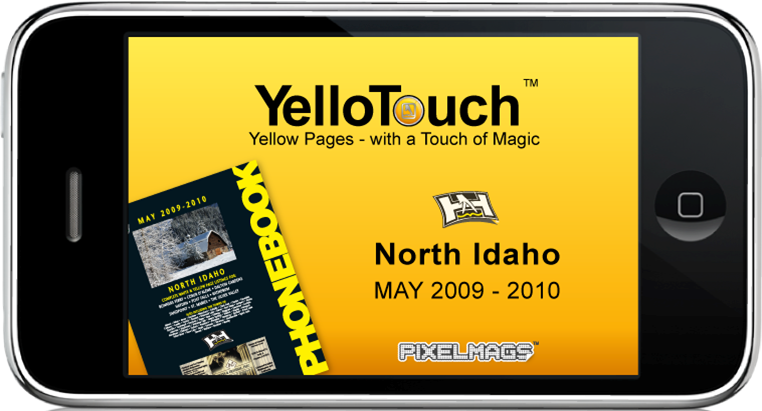 forms and apps that are indeed 'paperless,' GREEN-eco friendly, including publishing Yellow
Pages directories onto an iPhone, iPad and Android using realistic "touch" page-turning technology
"YelloTouch."
ww.yellowmagic.com/YelloTouch.pdf

.

Each is available for distribution to consumers on the Apple App Store or Android App Market and is a turn-key publishing program for private (brand) labeling.
Carrying your yellow pages directory on your iPhone or iPad or other mobile device allows you to have access to the business community without the need for incurring directory assistance calls – which add up!

Adding touch, flip page technology, zoom in features and robust search results, make tapping to call or to save a listing a positive user experience and makes you a true GREEN Yellow Pages publisher.
Depending on what format you add for mobile directory publishing, you can give your consumers a super high end experience with clicking-through to audio and video and more, or an ON PHONE solution that does not require a data plan, or target the fastest growing segment of consumers in Mobile – users with Texting plans, by offering a friendly SMS version to retrieve your local directory's listings.

You can even search our mobile directories with Twitter Tweets!

Additionally, there are several new push-pull applications tied into social media sharing networks that can also create more leads and sales for your advertisers that springboard off electronic directory platforms.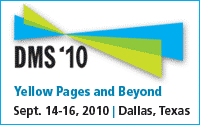 Yellow Magic has also added the iPad to the long list of supported devices for Mobile SalesMagic.

When using iPads, sales reps have a totally paperless, mobile office in their hands.

There have been many attempts at automating the sales process with laptops, but not until the iPad could we have paperless contracts with digital signature approvals.

With the lower cost and simplicity of use, it is now possible to have all sales presentation materials, sales tools, calendaring, maps, driving directions, proof sheets, spec ads, multiple proposals, and more on a device that has a 10-hour battery life to create a sales tool that is guaranteed to result in more sales calls for the same amount of time. And with YelloTouch, reps can even carry around a copy of every book you publish!
This is the most exciting new application for our industry and I will be speaking at the upcoming Kelsey conference in Dallas on the subject "

The iPad: A Game Changer for Yellow Pages?"
Follow this link to learn more. www.yellowmagic.com/MobileSalesMagic

Additionally, we have added an online paperless ad proofing and approval platform, "ProofMagic." This offers a great way to save money and time for the publisher and advertiser as well as conserving paper.
www.yellowmagic.com/ProofMagic.pdf

Have a wonderful Summer!
Ron

What's New

Yellow Magic News
Ron just returned from Sri Lanka from SLT Publications to train and implement their first Yellow Magic System created directories using Sinhala, Tamil and English languages - Welcome SLT and Congratulations!

Also we would like to welcome Mr. Chris Wan of Mediapages Ltd. as our International agent in Asia. Chris has an extensive background within the Yellow Pages Industry not only in Singapore, but with publishers all over the globe. Mr. Wan also is business owner of Mediapages as well as being a successful marketing and advertising professional worldwide - Welcome Chris!

Reminder for YM Customers that MagicClub 2010 will be held October 6-9th in San Diego, please reserve now!

Marketing Tips
Marketing Tips - A New Content Section for our YM Out-of-the-Hat Newsletter!


Thanks to Kuk, Baldwin and Associates for their new YP Industry educational resource "

Sell 4 Search

." Norb Kuk and Tom Baldwin have provided senior leadership and sales training, literature and news for our industry for many years! Their websites are filled with Yellow Pages Advertising Sales tips and discussion and

we will be quoting some of their helpful
KB Marketing Tips
with our newsletter moving forward!

Thanks again to Norb and Tom who can really help us all increase our ad revenue. We hope you will visit their site often at www.KukBaldwin.com and Sell 4 Search

YM Tech Tips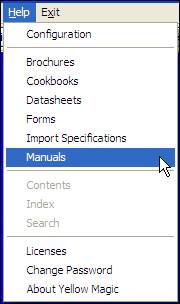 We have recently changed the name of this section to

YM Tech Tips

, aka

"Production Tips"

and added the above new section,

"Marketing Tips"

- We hope you enjoy the content!





YM Tech Tip:



Reminder to all Yellow Magic users...do not forget that you have updated cookbooks and user manuals in your ym20\doc folder! When you use Teleporter, all documentation is updated as changes take place. Cookbooks are updated all of the time to keep up with the many enhancements. User Manuals are going to be updated quarterly. All of your documentation can be easily accessed from the HELP menu in Yellow Magic.

Upcoming Events
Next Event:

Magic Club 2010 Announced!


October
6-9th in Old Town Historical Site and Parks, San Diego CA USA.

This site and venue is guaranteed to be a fun, intensive training session for Magic Club, featuring tons of new product upgrades, tutorials, new product reviews, special break-out sessions and camaraderie.

Make reservations now!
All Magic Club members in good standing can have up to two attendees at no charge
.
Click here for the entire Venue Agenda and for More Information
Contact Paula Menard at Yellow Magic Incorporated to RSVP at: paula@yellowmagic.com


To Reserve Hotel Rooms at Old Town Hacienda, Click Here and Request the MagicClub Group Rate Starting at $119!

Kelsey Conference DMS
Directional Media Strategies 2010 - Yellow Pages and Beyond
September 14-16, 2010
Dallas, Texas
For more information:

Kelsey DMS Conference



MagicClub 2010
October 6-9, 2010
Old Town Hacienda Inn
San Diego, CA
For more information and agenda click here!

ADP 2010 Mid-Year Conference
October 6-8, 2010
Denver, Colorado
For More Information visit www.adp.org


ADPAI Annual Conference
November 8-9, 2010
Macau For More Information visit www.adpai.com


Thanks again to our Trade Organizations below for helping us embrace and understand
the dynamics and benefits of Paperless Publishing as it unfold!