Yellow Magic News
New Member / News


12/16/2012 - Several Local Search Industry Events Announced to Yellow Magic Publishers and Industry
This week in

San Francisco, BIA/Kelsey's ILM –West
Interactive Local Media, will focus on the latest
developments in Search,

Mobile, Social and Deals.
ADP Association of Directory Publishers announced their
Annual Convention & Partner's Trade Show will be held at
Embassy Suites in

Frisco,

Texas
BIA/Kelsey's Interactive Local Media –East

Conference will be held at the
Boston Marriott Copley Place
, in

Boston,

MA
LSA Local Search Association
2012 Local Search Association Conference will be held at the


Boca Resort, in

Boca Raton,

FL
12/01/2012 - Congratulations to all of our new Yellow Magic Publishers this year! And Congratulations for taking huge strides into the Digital Publishing age! May next year bring you even greater success.




07/31/2008 - Yellow Magic has recently developed several new Features for Mobile SalesMagic, a mobile phone based sales automation tool. It allows sales reps to receive their sales leads on their mobile device, organize their appointments, get maps, correct listing information, and report the results of their sales call, all with their mobile device. Sales managers will love the real-time reporting and online graphs of up-to-the-minute sales activities. Not only have we continued to evolve the GUI based version, we now have an SMS-based version that will work without the need of an Internet connection or an upscale phone.


More YM NEWS

Yellow Magic Incorporated wins Gold Award at YPA Spring Convention in Las Vegas for MagicCarpet Mobile, Industry Excellence Award for Process Innovation. For more information on this Award, please see link below.

www.yellowmagic.com/MCM web files.pdf

Congratulations to the Publishers using Yellow Magic who achieved several Industry Awards at the ADP Convention: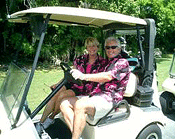 Global Directories
Beaver Creek Cooperative Telephone Directories
Directory Plus-2 Awards!
Sunshine Pages
Special recognition to our customers, Ren and Victoria Adam of Ojai Directory – Ren is now the new Master of Ceremonies at the ADP Conference Award Show and proved to be a very good and fun MC that night.