Yellow Magic Electronic Yellow Pages Directory Publishing Software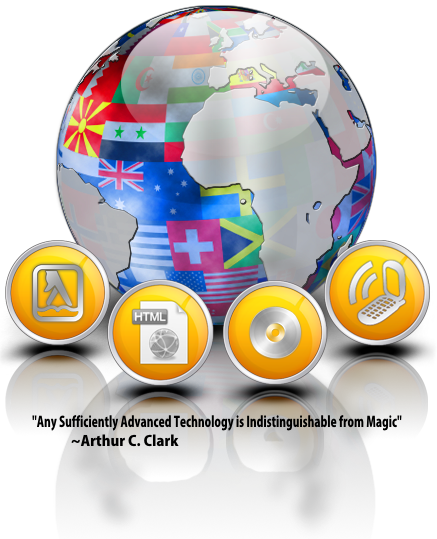 & Yellow Pages Sales Management Apps

Comprehensive Local Search Solutions for Directory Publishers
Yellow Magic has several Digital Directory Publishing software solutions and tools for Local Search that keep your Directories in the forefront of consumers, ensuring your directories are paperless, mobile and offer fast, easy access.
The new iPad and iPhone directory publishing formats, along with mobile Android devices and eReaders such as the Kindle and Nook, offer great alternatives for publishing and distribution and will support local, social, mobile search results.
Each of Yellow Magic's Touch-Phone/Tablet publishing formats offer our new YelloTouch

technology

created for realistic touch page-turning like the printed book - except it also supports digital interaction between buyers and sellers and offers robust local search and interactive advertising sales features. Learn more at www.yellowmagic.com
EXPAND DISTRIBUTION




INCREASE REVENUE




SAVE MONEY




IMPRESS ADVERTISERS & USERS



Reach New Users: Apple or Android, Mobile Smart Phones or Tablets, and eReaders

New Multimedia Interactive Advertising, Several new Sellable Features and Items.

No Printing Costs.

Hi-Tech Imaging Solution for Interactive Media Advertising and Local Search Results

Worldwide e-Distribution on App Stores or eBook platforms, access to Tracking Metrics and lots of visibility reaching
new users.

Increased Distribution and Frequency of use of Directory for Advertisers = Increased Ad Revenues.

No Books to Distribute.

Users can Search the Whole Directory to Find Advertisers and Listings Easier and Faster, View Driving Directions, Maps, Menus, Coupons and more.

Users Download your App Free on App Store or Your IYP, or a for a small fee on the eReader platforms...or user can download the eReader app FREE for Nook or Kindle off your own IYP.

Increased Market Share - Add more Unique Users and a Wider Area of Access than Print book distribution.

No Recycling Costs.

Supports Audio/Video Ads, Website Animation, Rich Graphics and Easy to Use Interface especially for Mobile Users. Easy to Share with Social Sites.

MagicCarpet Directory Publishing products for Mobile

,

Internet IYP and

CD-ROM feature off-the-shelf, customizable and scalable programs that you can host yourself if you choose, retrieve vital metrics, and add a wide selection of feature functions for a positive user experience and improved advertising results.
Reach millions of eReaders by publishing eBooks of your directories for the Barnes & Noble Nook and Amazon's Kindle.

YelloReader

can format it for you!
More Info
Yellow Pages Sales Management - Digital Advertising Contracts and Electronic Signature Approvals!
Mobile SalesMagic

offers Sales Force Automation for your Yellow Pages Directory Sales staff. The iPad version supports Digital Signature Approvals on Digital Contracts and Credit Card captures that make data entry and billing a breeze. Sales Reps can download lead packets, report results, new revenue, create appointments, share ad proofs, and more!
View More Mobile SalesMagic Features and Versions here.
Paperless, On-Line Ad Proof Approval.
Besides Electronic Paperless Publishing and Distribution, Yellow Magic also offers a paperless Ad Proof approval process,

ProofMagic.
---
Yellow Magic Incorporated is a global supplier of software solutions for directory publishers. Our software has been licensed to more than 170 publishers for directory production for 53 countries and in 23 languages. Supported publishing formats include both Print and Electronic (Internet, CD-ROM, and Mobile) directories. The software helps reduce costs, errors and overtime, while improving quality and increasing productivity and revenue.
The software suite includes Sales Management, real-time Sales-Force Automation, Pagination, Data Verification, Contract Entry, Billing, Collections, Free Listing Management, Font Management, Quality Control, and Extensive Reporting along with Ad Tracking, Customer Relations Management, and Directory Distribution.
To View All our Products visit www.YellowMagic.com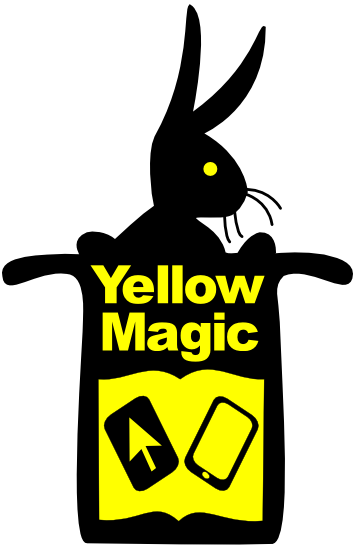 Yellow Magic Incorporated · 41571 Date Street, Murrieta, CA 92562 USA
Tel: +1 951.506.4005 · Fax: +1 951.506.1919

Contact Us